Four Directions & Traditional Healing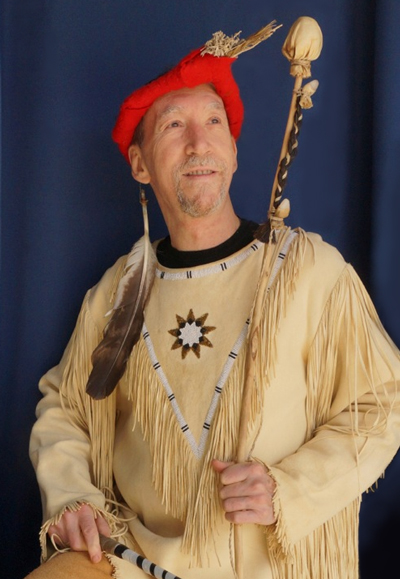 Our Mission
Many residents of the New York City area will remember listening to Dr. William J. Martin, Jr., on his popular radio program, FOUR DIRECTIONS & TRADITIONAL HEALING, which was broadcast for several years on public radio station WBAI 99.5 FM in New York City every Monday from 8:00 to 9:00 PM.
This radio program grew out of Dr. Martin's many years of dedicated research and study. Dr. Martin has over forty years of experience in the service of humanity as a Naturopathic Doctor, Lymphologist, Medical Intuitive and Traditional Medicine Helper.
FOUR DIRECTIONS & TRADITIONAL HEALING was created from a vision of many and was prayed for at numerous spiritual gatherings before it ultimately manifested. The program shared with its listeners a "new tapestry of life," so to speak, based on the essential harmony between spirituality and the scientific approach to the Universe. As Einstein once said, "Science without religion is lame, religion without science is blind."
The ultimate vision of the program was to bring together the healers and the teachings of the four races—red, yellow, black and white—in such a way as to show our interconnectedness, and to scientifically prove that we all can self-empower through our God-given Holy Breath... thus, the program's title, FOUR DIRECTIONS & TRADITIONAL HEALING.
One of the primary purposes of the FOUR DIRECTIONS & TRADITIONAL HEALING website is to continue in the spirit of the ground-breaking radio program by freely sharing these valuable and timeless teachings from the Four Directions with a global audience.
DISCLAIMER
The information contained in this site is part of a detoxification and nutritional program based upon research and the personal and professional expertise of Dr. William J. Martin, Jr. The concepts, principles, and recommendations herein relate to the promotion and maintenance of health, not the diagnosis or treatment of disease related to physical, mental, emotional, or spiritual complaints.
The information contained in this site is not intended for self-diagnosis or self-treatment. The reader is always advised to seek out the services of a qualified health care practitioner and share the contents herein when applying the information and procedures if you suffer from any health care challenge.
The Balanced Life Food Daily Program handbook is best used as a supplemental guide to the CONQUER ALL PAIN AND SUFFERING Seminar Series and/or the Balanced Life Food Daily Program Lymphatic Activation video.
No guarantee or assurance of any specific result is given or implied by following the recommendations contained herein. The Balanced Life Food Daily Program is one of detoxification, nutrition, self-empowerment, independent investigation, and prevention.
The writers disclaim any adverse reactions or consequences arising out of the use of any of the suggestions, preparations, or procedures discussed in this site. All matters pertaining to your physical, mental, or emotional health should be supervised by a duly qualified health care professional of your choice.
As with all of the work I do, I promise you the best I have to offer in a format presented
with honor, integrity, laughter and love, as I have been taught by my mentors,
as well as my Elders, in the Traditional ways and values.