Soul Essence Readings
by William J. Martin, N.D.
Your soul's mission in life.

This is what the "Soul Essence Reading" is all about. With your permission, Dr. Martin is able to clairvoyantly read and interpret your soul's essence. You will already know at an unconscious level the information revealed through this reading; still, upon completion of the reading, you will have a better conscious understanding of your soul's mission and the areas which may be blocked and, as a result, are interfering with the full expression of this mission.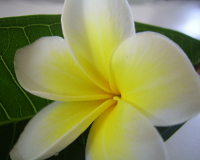 Dr. Martin feels that we all made a promise to The Mystery—Wakan Tanka—before our soul's essence entered into our physical body, and that many of us seem to have forgotten the better portion of that promise. There may be areas of blockage in the spiritual, physical, emotional or mental bodies which are keeping us from living that promise to its fullest potential. With the help of the reading, these "key note" blocks will be revealed (*identify) thereby allowing you the opportunity to do the necessary work (*neutralize and eliminate) so that you can move forward at an accelerated pace.
Once these key notes are revealed, the next part of the reading begins, during which Dr. Martin intuitively divines the appropriate elements which will go into your personal soul essence oil. This custom blended "Personal Essence" is lovingly prepared from the finest Attars and Essential Oils. Dr. Martin will also use his own personally extracted Vibrational Elixirs, prepared in his own very specific way which is done with the respect due to all life. These extracts come from a wide variety of precious and semi-precious gemstones and floral essences—not the oil, but the essence. Dr. Martin may also use the actual gemstones themselves to put into your Personal Essence for an even greater potentization of your Personal Essence. You will find that your Personal Essence is designed to complement and assist the process of unfoldment and to aid in the easing of the key note blockages which were revealed to you in your Soul Essence Reading.
Upon completion of the reading, when the blending process begins, Dr. Martin will also explain to you the meaning of each individual oil, flower essence, gemstone and gem essence, and their effect upon your awakening process. He will then give a thorough explanation of their synergistic blending. The next step will be to guide you as to how to apply or "anoint" yourself with your Personal Essence oil. In order to derive the maximum benefit, this should become a very important part of your daily ritual. However, the oil is not being worn just to smell wonderful, though this is a pleasant side effect; the main purpose is to continue the process begun by the reading. Dr. Martin will also suggest other specific ways in which to use your Personal Essence, such as a drop on a cotton ball which then gets put into your pillow case so that you may derive benefits while you are in the "dream world," or a few drops used in a revitalizing bath, etc.
Dr. Martin provides only a single reading, and then the rest is up to you. Should the day arrive that you find your Personal Essence unpleasant, then you will know it is time to change your formula. Your may then, upon request, have a new Personal Essence reformulated, which will come with a complete interpretation of the new blend and the appropriate way to do the anointing.
Soul Essence Reading: $300.00
Personal Essence Oil Blend Refill: $60.00
To schedule your Soul Essence Reading, please call 517.321.7331 during normal business hours (Eastern Standard Time).
As with all of the work I do, I promise you the best I have to offer in a format presented
with honor, integrity, laughter and love, as I have been taught by my mentors,
as well as my Elders, in the Traditional ways and values.