Our Products
In over 40 years of practice, Dr. Martin has chosen to use the following brands based on their integrity, effectiveness, and reliability. However, you are always free to choose others. To place an order, please refer to the Placing Your Order section at the bottom of this page.
If you would like more in-depth information on these products and their benefits to your health, click on the "learn more" link after each description.

Enjoy browsing!
Dr. Martin's "Daily Program" Package
Dr. Martin's Classic "Daily Program Booklet" ... $30.00
(e-book version ... $9.00)
This is an in-depth explanation of the self-healing techniques and products used in the life-transforming daily program. In this booklet, Dr. Martin covers the following topics:
The Balanced Life Food Daily Program
The Four Channels of Elimination
The Dry Skin Brush Massage
The Remedial Effects of Chlorophyll
Pure Water as Food
Trace Minerals and Their Importance
Balanced Life Food Recipes
Why Balanced Life Food?
The Power Plants and Breathing Techniques
Balanced Life Food ... $75.00 (1 pound container, 1 month supply)
Dr. Martin's popular original recipe. An incredible blend of super greens, powerful enzymes, seeds, royal jelly, herbs, homeopathics, color frequencies, etc. Designed to nourish the cells. Works especially well with the lymphasizing techniques to accelerate the healing processes. When taken at the rate of one level tablespoon (5 grams) three times a day, a 1-pound container will feed you for thirty days. That's only $2.50 a day for a complete vibrant food source. Dr. Martin has lived exclusively on this food with fresh juice for over three months.
Learn more about the benefits of Balanced Life Food.
Liquid Ionic Trace Minerals ... $28.50 (8-ounce bottle, 2 month supply)
Available in a convenient eight ounce container. This is a must for DAILY consumption. Very important in helping to raise the body's electrical potential.
Learn more about the benefits of Liquid Ionic Trace Minerals.
Dr. Jensen's Brand Liquid Chlorophyll ... $14.50 (16-ounce bottle, 1 month supply)
Available with or without mint. An important part of our Daily Program.
Learn more about the benefits of Liquid Chlorophyll.
Natural Fiber Skin Brush ... $12.50 (lasts for months)
Dr. Martin advocates brushing the skin daily to loosen dead skin cells and open this channel of elimination of toxins. The skin is our largest organ of elimination. Special oval shape with detachable wooden handle. Another essential item for use with our Daily Program.
Learn more about the benefits of Dry Skin Brushing.
Nature's Spring Reverse Osmosis Water Purification Systems ... (call for price)
When following our Balanced Life Food Daily Program we recommend using reverse osmosis water as an extremely important part of the program. Refer to our Daily Program Booklet for further information on the importance of drinking PURE water in the correct amounts.
Learn more about the benefits of Pure Water as Food.
Other Products Available from The Bio-Health Centre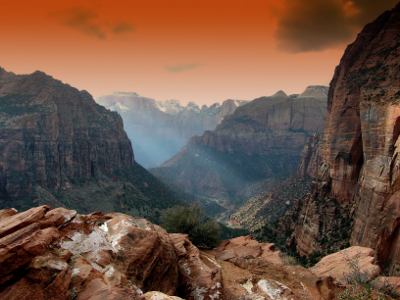 Dr. Martin's 30-Minute Professional "Lymphatic Activation Video" ... $33.00
This video takes you step-by-step through our "Balanced Life Food Daily Program," showing advanced self-healing techniques not found in Dr. West's precious book, "The Golden Seven Plus One." The video is the perfect complement to Dr. West's book and Dr. Martin's Daily Program Booklet. The last 15 minutes of this video alone are priceless, during which Dr. Martin guides you step-by-step through the lymphatic activation breathing technique. Dr. Martin strongly recommends that you listen to this last section of the video every morning to reset the "hard drive" of your brain's "computer." To activate your lymphatic system at the cellular level, all you have to do is listen to and follow Dr. Martin as he leads you in this simple-to-learn deep breathing technique. In Dr. Martin's opinion, this is the most important part of your self-healing journey, and it costs nothing to implement this routine into your life. Exciting, informative and invaluable! You are encouraged to share this video with family and friends.
Dr. Martin's Live Lecture Tapes ... $42.00
A live lecture on six 90-minute audio cassettes which capture all the excitement and invaluable knowledge from the spiritual as well as the physical perspectives. Recorded by Dr. Martin in New York City in 1997.
Slanting Board ... $300.00 (plus $40 shipping, delivered to your door)
This, in our opinion, is one of the most valuable tools available for our use today. We feel that no home should be without one. Dr. Martin was once told by his beloved mentor, Dr. Bernard Jensen, these great words, "We die from the neck up." Something to think about. Blood flow to the brain, carrying nutrients and precious oxygen, is greatly enhanced thereby helping eyesight, hearing, memory, etc. Remember, we spend many months in this same position before entering this world.
TEAS
Doc Martin's Special Liver Tea with Glycerin ... $25.00 (4-week supply)
This formula was divinely inspired and has been used by Dr. Martin for over seventeen years with great success helping thousands of patients. This tea does a wonderful job of clearing the bile duct as well as the filtration portion of the liver thereby enhancing metabolism and digestion. Many patients have reported successful weight reduction while using this formula. We recommend using this tea for two full months to start, then at least for one month every six months as a maintenance and support. Price includes the vegetable glycerin.
---
Doc Martin's Special-Teas ... $9.50 (per bag for any of the following teas):
Female Tea - Useful in most female reproductive complications such as cramps, cysts, fibroids (especially when used with our zinc-mineral fluid douche, FTT, and our blackstrap molasses recipe).


FTT - Useful in cases of fibroid tumors. Used in conjunction with our Female Tea, though not taken simultaneously (separate by fifteen to twenty minutes).


Lung and Throat Tea - Great for most complaints in these areas.


Sleep Tea - A gentle aid in assisting better sleep patterns. Check digestive system also for this could be a big factor in these cases.


Fat Burner Tea - Great taste and it really works. Burn fat while you sleep, too.

---
Billy's Poop Tea ... $22.00 (4 to 6 week supply)
Gentle overnight relief. No harsh cathartics. Builds and feeds the entire digestive tract. Safe to use often; still, we recommend using even more natural methods of gastro-intestinal regeneration as a whole, such as natural, chemical-free foods, plenty of pure water in proper quantities, etc. (for more info, refer to our "Balance Life Food Daily Program" sheets).
Master Blend Tea ... $33.00 (per bag)
A phenomenal formula given to Dr. Martin over forty years ago by a Medicine Woman from his tribe in Canada. Has a wonderful effect as a blood alterative so is especially valuable in all cases of necrosis and morbid matter from compromised immunological function such as cancers, tumors, long term viral infections, blood disorders, etc. Great for long term use.
DETOX HOMEOPATHICS
Dr. Martin's 48-Day Homeopathic Protocol Detox Kit
(If interested in these wonderful homeopathics, you must first speak with Dr. Martin, as we want the best for you.)
This kit contains five different alcohol-free liquid homeopathics and comes with detailed, easy to follow instructions. Included in the kit are the following:
Detoxosode O-S
This is what is known as the "drainer" in classical homeopathy. We always recommend this before starting any homeopathic protocol in order to prepare and assist the body's organs and systems for elimination of wastes.


Biosode Support
This product is used throughout the full 48 days to help carry oxygen deeper into the tissues for greater cleansing and healing.


Detox Chemicals
Detox Metals
Detox Viruses
These three products do just what they say. After over 40 years in practice, Dr. Martin has found that virtually everyone could gain tremendous benefit by clearing these three elements from their body at least one time a year. It is a sad statement about the condition of our precious Earth Mother of which we need to be aware and how these noxious elements take their way into our daily lives through our food, water, air and so many other ways. We recommend that this protocol pack be taken once per year.
Placing Your Order
As long as your products are in stock, you should receive them within about a week. Please note that if one or more of your products are not in stock, it may take longer to receive your order.
ONLINE PAYMENTS
Clicking on one or more of the Add to Cart buttons above will automatically track your selections in an electronic shopping cart, from which you can make secure online payments—even if you don't have a PayPal account.

After selecting all items you wish to purchase, review the contents of your shopping cart. (At the top of the shopping cart screen, it will say "Bio-Health Centre.") When you are ready to check out, scroll to the bottom of the screen (if necessary), and then click on one of the two yellow buttons:
PayPal: If you wish to check out using your PayPal account, click the Check out with PayPal button.
Credit or Debit Card: If you wish to check out using a credit card or debit card, just click the Check Out button, and then in the next screen, click on Don't have a PayPal account, which will open a new screen where you can enter your credit or debit card details.
OTHER PAYMENT OPTIONS
For your convenience, in addition to accepting online orders, we also accept credit card orders via phone, and check or money order payments via regular mail. Please note that applicable shipping charges will be added to your order total.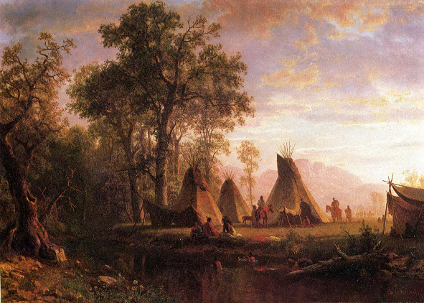 Credit Card Payments:
Please note: we accept Visa and MasterCard only (there is no surcharge on credit card orders).
When you place a credit card order, you will be asked to provide us with:
a list of the products you would like to purchase (or services you would like to request);
your name as it appears on your credit card;
your full address (please include your zip code);
address you would like the products shipped to (if different from above);
your daytime phone number;
your Visa or MasterCard number and expiration date.
You can place your credit card order by calling us at 517.321.7331, Monday through Friday, 10:00 AM to 5:00 PM EST. (If you are calling after hours, leave a message on our voice mail. We answer all phone order messages on the next business day.)


Check or Money Order Payments:
Please provide us with:
a list of the products you would like to purchase (or services you would like to request);
your name;
your full address (please include your zip code);
address you would like the products shipped to (if different from above);
your daytime phone number;
your check or money order payable to The Bio-Health Centre.
Please call 517.321.7331 to request our mailing address, and then mail your check or money order, along with the information requested above.
---
If you have questions about any of our products or services, or a question related to placing an order, you may contact us by phone or e-mail:
517.321.7331
517.402.6360
heyokaman99@yahoo.com
As with all of the work I do, I promise you the best I have to offer in a format presented
with honor, integrity, laughter and love, as I have been taught by my mentors,
as well as my Elders, in the Traditional ways and values.